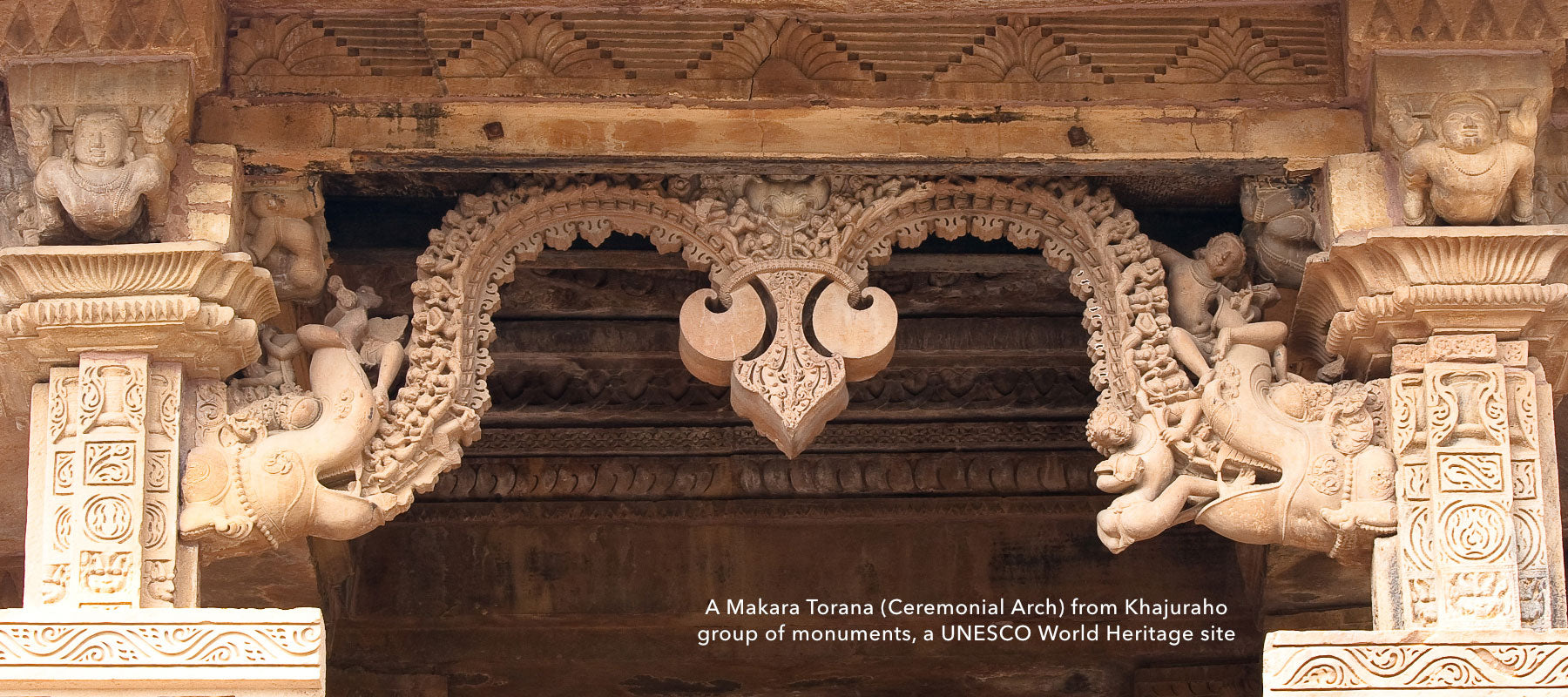 The Grand Welcome - Toran
Toran / Thoranam comes from the ancient Sanskrit word 'Torana' (तोरण)  which refers to an arch or a triangle supporting a large balance loosely translating as a pass. The earliest Torans can be found in Buddhist architecture, and refers to a sacred gateway. The origin of torans can be traced to Puranas (Indian epics) and  is found in Mahabharata in which Torana means an arch, arched doorway, portal, festooned decorations over doorways with boughs of trees, garlands. 
In India, traditionally the main entrances were decorated with kolam / rangoli and torans to please and invite the goddess of wealth - Lakshmi. It is also the first thing that a guest also sees and is considered a grand welcome. 
Torans or Bandanwaars are the strings which are beautified with natural materials to decorate the main entrance of the home. Earlier Torans would be made with Mango leaves strung together and hung at the entrance. Sometimes they would be embellished with marigold flowers too. Torans are also made with beads using beadwork technique with different colours creating motifs - almost like pixel art. Kutch is especially known for the hand embroidered torans embellished with a variety of stitches and techniques.
Sarangi collaborated with Buriya - an NGO that works with Lambadi women in Tamil Nadu - to make hand-embroidered Torans. The overall design is contemporary and can be used at the entrance, in the prayer room or as a wall hanging feature too.
Read more about our collaboration here.