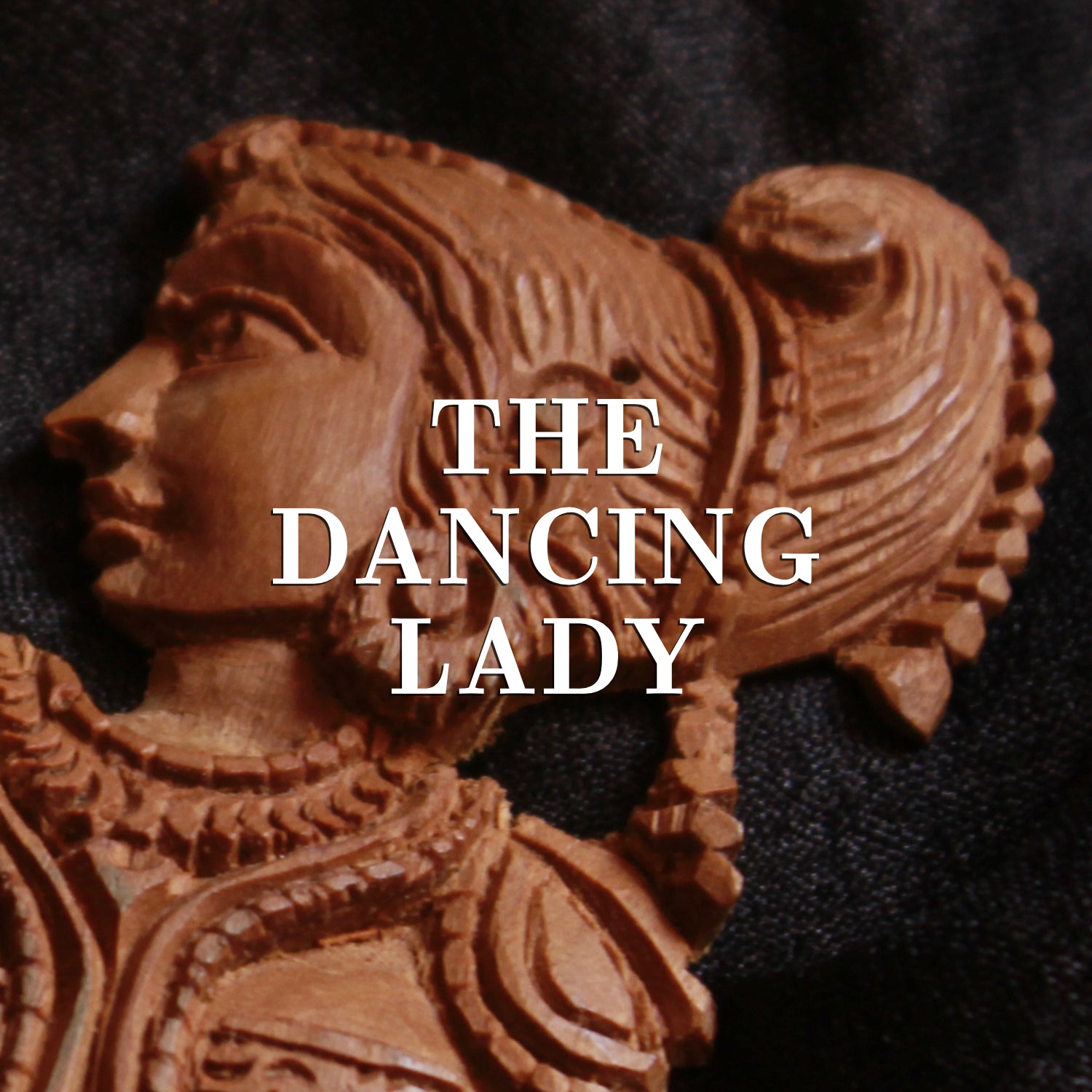 The Dancing Lady
The arts and crafts of India - astonishingly diverse and paragons of excellence - inspire us. They are diverse, rich in history, culture & tradition. The more we explore them, the more fascinating we find them to be. And we find them thriving in every nook and corner of our land. We find them in the laser-like precision sculptures of our temples, the meticulous accuracy of our woven textiles and the aesthetic perfection of our wood carvings.
We came across one such remarkable centre for wood carving on a six-day trip to Karnataka in the month of June, 2015. The plan was for darshan at the ancient temples at Humcha (Hombuja) and Simhanagadde, near Shimoga (now known as Shivamogga), plus Jog Falls.

Delirious were we with excitement,
Standing there, in drizzles of rain-spray,
As the fog lifted, a smile rose upon our faces,
We leaned on the handrails, to get closer,
For beyond the fog, a heaven to behold…

Jog Falls is a magical place to be. Here the Sahyadri mountains form a concave shaped plunge, leading to a panoramic setting for the four waterfalls - Raja, Rani, Rover and Rocket. Together, they present a magnificent view as the Jog Falls.

En route to Jog Falls is Sagara, which we had heard of as a centre for wood carving. We asked our taxi driver about it, and he took us to Sri K.S. Gajanana's workshop. Surrounded by so many works of wood carving art in various stages of progress, we could see that he and his family members were so adept at their work that they could do it spontaneously. Just a few, basic lines of sketching and they could carve out complex idols and other objects.
(Photo credit : Aditi Jain)
Watching them, it felt as if the hands of God were carving the wood to shape the idols of God! We learned that there were many highly skilled wood carving artisans in that region (Malnad). All of us - my wife Tara, daughter Aditi and son Akshat - were delighted to have been able to meet Shri Gajanana and see the excellent craftsmanship. We asked if he would make something for us; our request was honoured in the form of a dancing lady.

We knew then that we wanted to bring little pieces of joy to you too. To share with you our love for beautiful things, made by hand - plus heart, mind and spirit.
- Prabodh Jain (Founder & CEO)