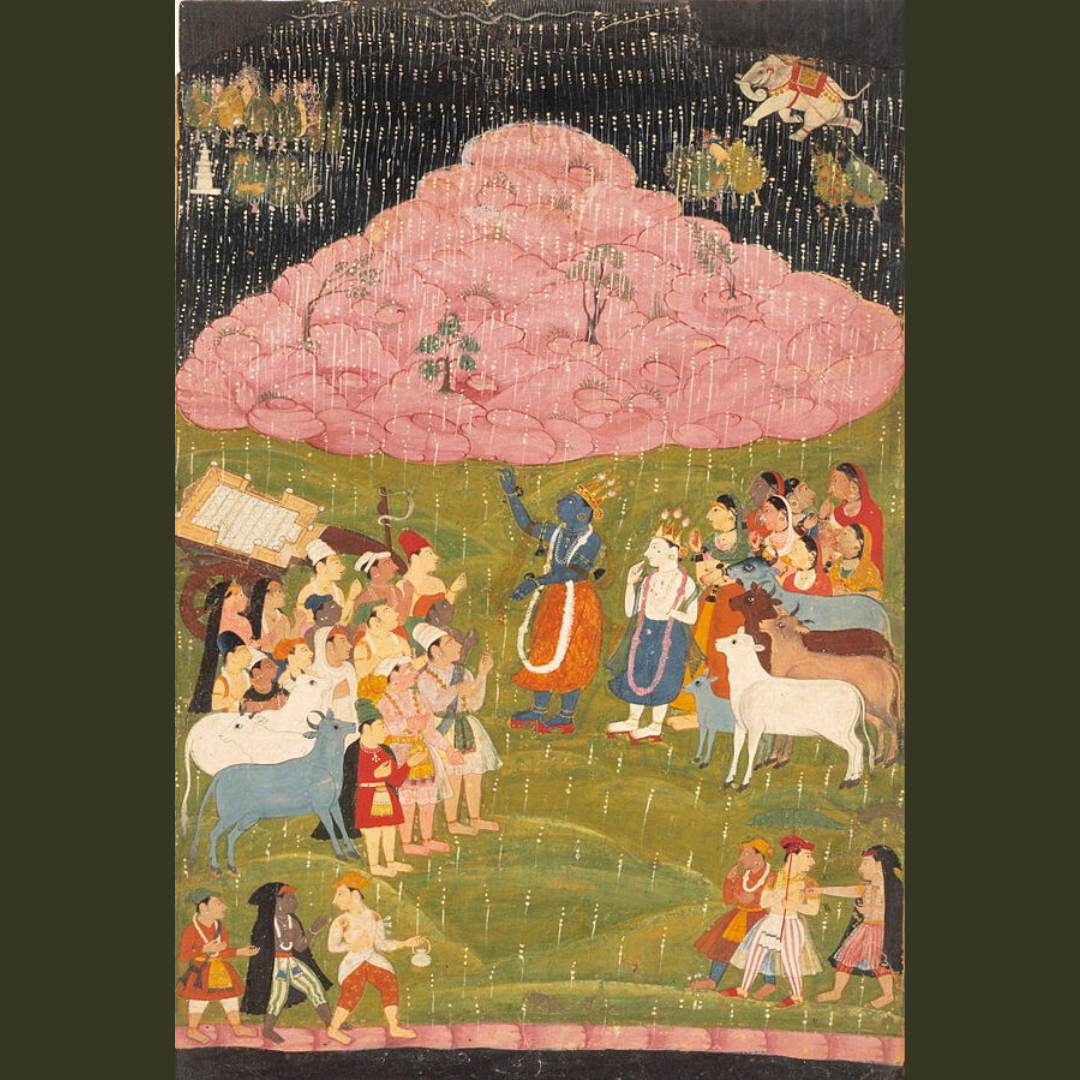 Mystical Music of the Magical Monsoon…
India steps out like a freshly bathed, demure bride in the monsoon. She delicately outlines her eyes with the dark gray kohl borrowed from the clouds, and adorns herself with flashes of lightning worn as ornaments. Her footsteps create a soft shuffle in unison with the rhythmic pitter-patter of raindrops, creating a gentle musical score with beats of a dholak. The overcast skies create a canopy for the celebrations even as a steady downpour evokes childhood fragrances and moist eyes, as she steps across the threshold.
Monsoons have always inspired artists, poets, musicians and writers. Marking the end of a scorching summer, they spell wistful romance, love and longing, creating a repertoire of traditional folk music with simple words and rhyme, often binding the community. These folk songs were never formally written, but were orally handed down generations. Women danced in a circular formation, singing these folk songs woven like tapestries with the warp and weft of festive Teej, mehndi, love and the young bride going to her in-laws' house.
The semi-classical, folk musical style of Kajri borrows its name from kajal or kohl, the colour of monsoon clouds. Typical of Bihar and UP, it is sung by women in Braj, Banarasi, Bhojpuri, Awadhi and Maithili. The lyrics are inspired by the rain and contain references to the monsoon month of Saawan, with women swinging on a flower bedecked jhoola, the anguish of parted lovers longing for each other, laced with symbolic imagery of the romance of Radha-Krishna, dancing peacocks, the shrill notes of the papiha, mango tree etc. 
Kajri was also adapted into the Thumri style by seductive courtesans, giving it a classical twist between the 16th – 19th Century. Mirzapuri kajri is peppered with witty lyrics, songs about Krishna abound in Benares whilst the love story of Rama and Sita are entwined with the Kajri folk songs of Ayodhya and Lucknow. Benarasi Kajri acquires a semi classical avatar intertwined with the ragas Desh and Khamaj. The origin of Kajri lies in folk music, even though present day Kajri is associated with classical music.
Songs sung to welcome the first monsoon showers are sung in the style of the all- powerful raag Malhar. With its lightning fast taans, Malhar traces its antiquity to Kalidasa's Meghdoot and Ritusamhara. Tansen's raag Miyan ki Malhar induced heavy showers. Begum Akhtar immortalized Malhar with her rendition of jeeya mora lehraye, wherein the notes mimic thunder as they reach a crescendo. Barsan laagi saawan ki bundiya by Girija Devi is another notable composition.
Life's dramas across UP, Bengal and Bihar unfold through musical notes, poignantly capturing the mood of the season, especially the magical monsoon. Whilst Malhar is more complex even as it is mellifluous, it signifies complete surrender and devotion to the guru, seldom taught to any novice. On the contrary, Kajri reflects a simpler and more popular folk tradition. Both are odes to the mystical monsoon, a love story that quenches the thirst of parched earth with copious rain, like lovers drenched in a thunderous, romantic shower.
References
https://www.firstpost.com/long-reads/monsoon-music-uttar-pradesh-and-bihars-kajri-an-ode-to-dark-clouds-5252641.html
https://www.firstpost.com/tag/monsoonmusic
https://thewire.in/culture/banarasi-kajri-womens-voices
https://indianexpress.com/article/lifestyle/art-and-culture/a-season-of-malhar-music-is-central-to-the-experience-of-monsoon-4742138/
https://papers.ssrn.com/sol3/papers.cfm?abstract_id=2536832