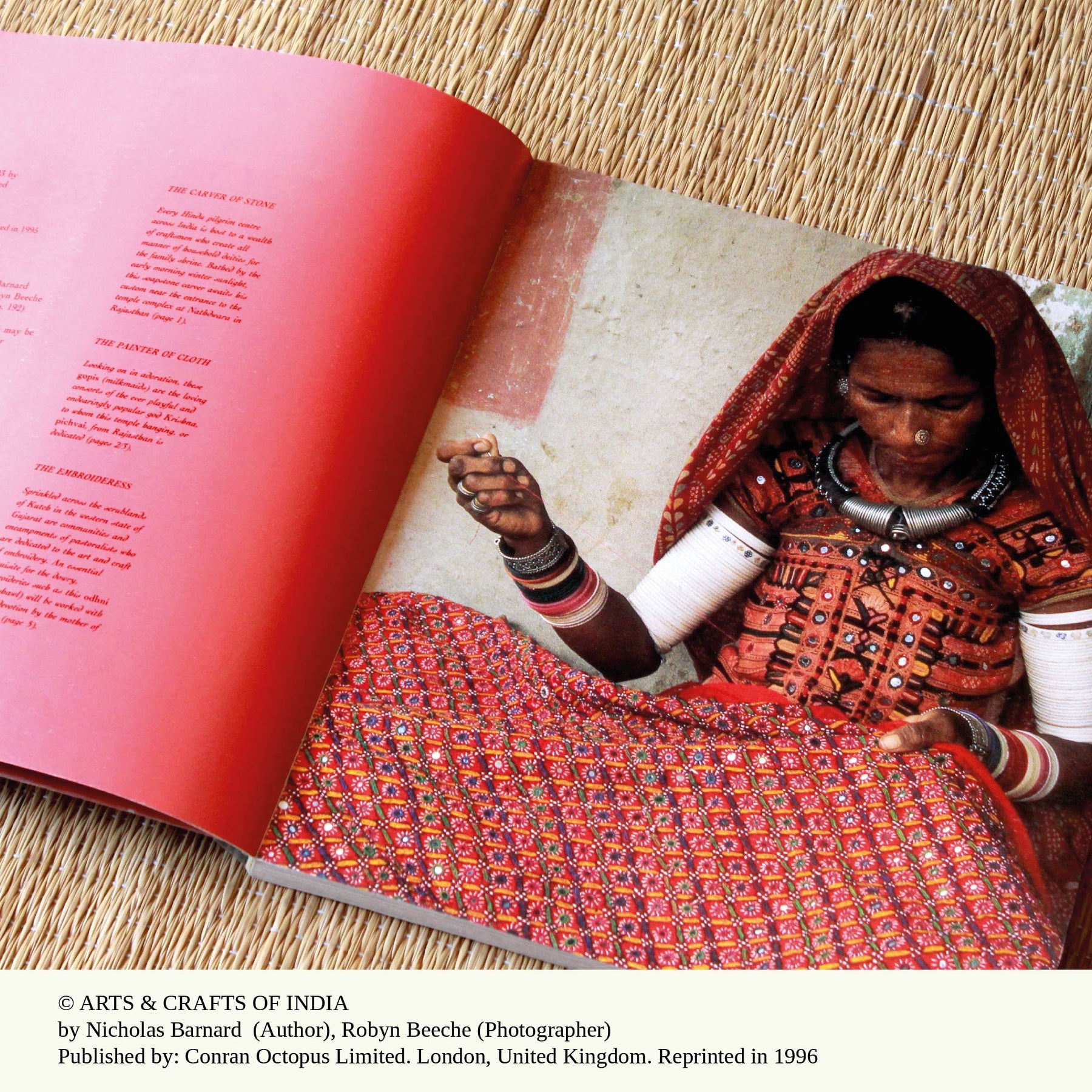 From the Sarangi Library - Arts & Crafts of India by Nicholas Barnard
Arts and crafts of India by Nicholas Barnard is a delightful book that delves into the nuances of the tradition of arts and crafts in India. Prabodh Jain, our founder CEO, with a keen eye for craftsmanship, bought this book almost 23 years ago. 
The author takes us on an enchanting trip through the streets of Jodhpur, towns of Tamil Nadu, and hills of the north-east. The book beautifully illustrates the many arts and crafts of India, and the people, skills, and traditions surrounding them. Interesting anecdotes and historical insights make it an enjoyable read. The evocative photos by Robyn Beeche reveal the richness and beauty of the maker and the craft.
We recommend this book to you for the rich insights into India's traditional craft practices. Supplemented with good writing, it makes for a valuable resource for the traveller, collector, and enthusiast.
~~~~~
'From the Sarangi Library' is a series where we share with you books and magazines from our library that have shaped us and our brand. The topics float around various disciplines like textiles, jewellery, graphic, and around various aspects of design, craft, and art. The books have been collected by our Founder CEO, Prabodh Jain, over the last 25 years. We even have a book called 'Living with Books' by Alan Powers- that's how extensive our library is!