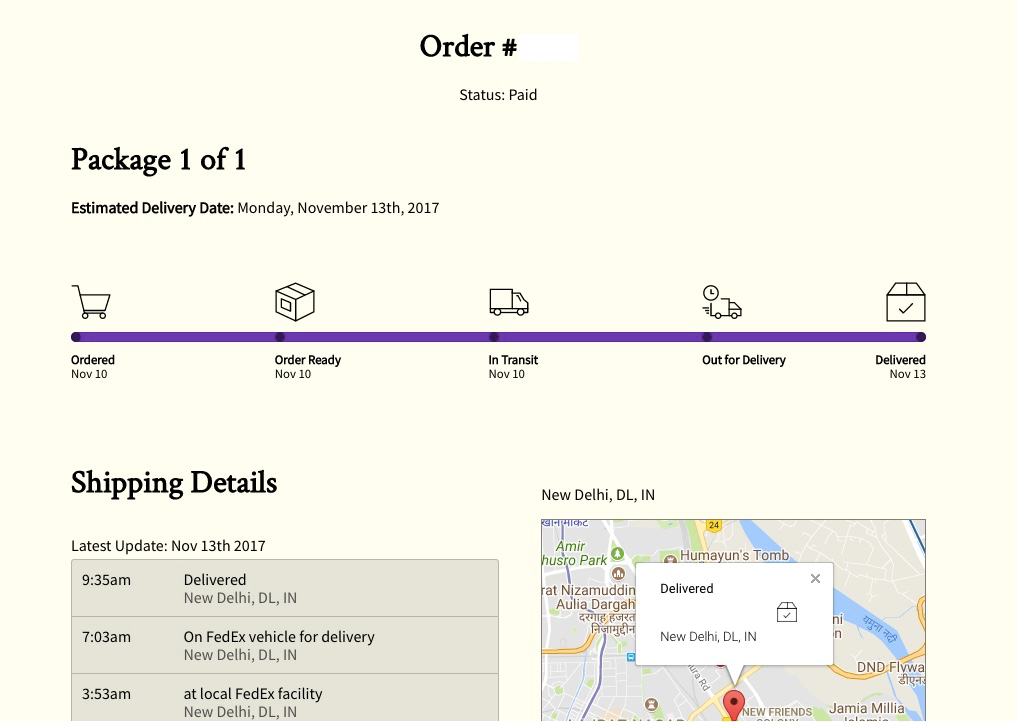 We've simplified order tracking
Our mission is to make Sarangi the easiest way to shop for a Kanjivaram silk sari from anywhere in the world. Towards fulfilling that mission, we've recently introduced a feature that will make tracking your orders way more simpler.
You do not need to know the URLs of the different shipping companies to track your shipment.
Now, https://www.sarangithestore.com/track is the only URL you need to know, which is conveniently located in the site navigation.
Opening that link will take you to the tracking page:
Simply type your order number (found in your order confirmation mail and SMS notification) and your email address.