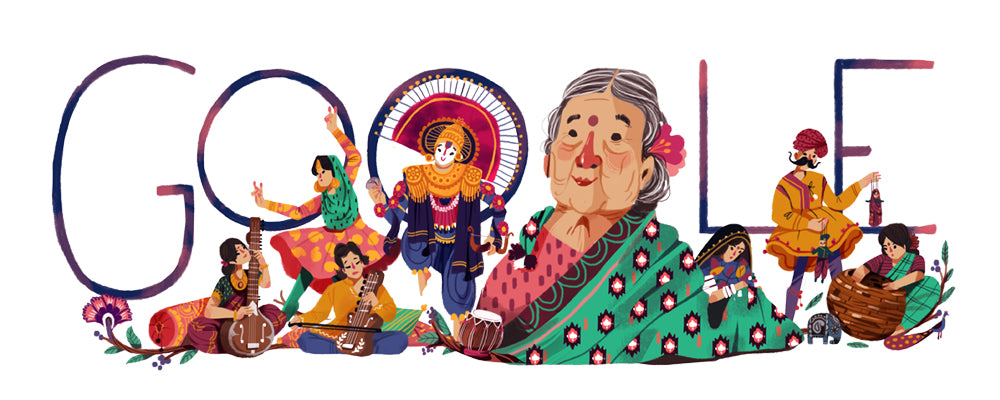 Google Celebrates Kamaladevi Chattopadhyay's Birthday with a Doodle
Today, marks the 115th birthday of Kamaladevi Chattopadhyay, a powerful woman who was a driving force behind the renaissance of Indian handicrafts, handloom and the arts in independent India.
In today's Google Doodle, Kamaladevi Chattopadhyay is seen surrounded by a number of instruments like the sitar, the sarangi, and performers of kathak and chhau dance. The illustration depicts references of embroidery, basket weaving, and kathputli, too. The Doodle is by Finland-based artist Parvati Pillai.
We're re-sharing the article with you here.