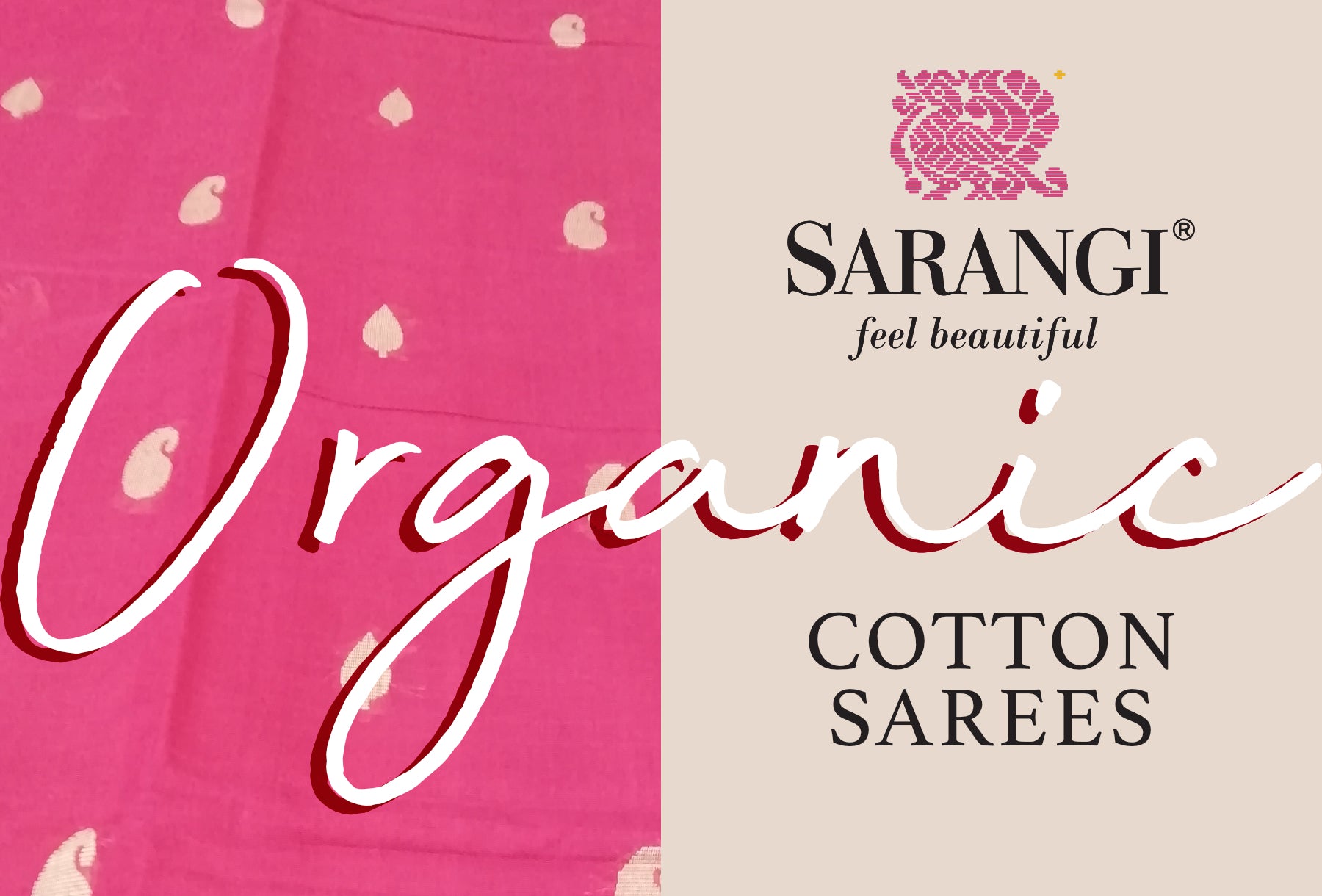 Sarangi® presents an Exhibition of Organic Cotton Sarees
Increase in consumer awareness of the benefits of using organic cotton materials has led to an uptick in demand.
Sarangi introduces a range of organic cotton sarees. These handloom sarees feature traditional motifs such as paisleys, geometric designs and simple florals.
Prabodh Jain, founder and CEO of Sarangi says, "We find that many customers are talking about the benefits of using organic cotton - that it's softer in feel and gentle on the planet. The feedback we received was very positive and encouraging; customers told us that they were willing to pay a slightly higher premium for authentic handloom and organic products. This is not a new category for us, though. Previously, we were retailing cotton sarees and organic cotton sarees under under the brands Paduka and Padma Paaduka. Now, we are bringing together all our product offerings under a single flagship brand - Sarangi. Going forward, there will be an increase in the share of cotton products within our overall product offering."
About Organic Cotton
When the cotton is grown without using any synthetic fertilisers, pesticides or defoliants, it is termed organic. There is an increased interest in growing organic cotton with some growers now switching over to the organic varieties. Besides, it commands greater respect in the global market today.
About Sarangi
Chennai-based Sarangi offers an exclusive range of finely curated saris to a discerning audience in India and 15 countries. Sarangi was founded by Prabodh Jain in 2009. The saris are also available online via the ecommerce store at www.sarangithestore.com. Customers are provided multi-channel shopping assistance via phone, email, WhatsApp and Facetime. Sarangi has tie-ups with reputed and reliable worldwide logistics providers such as UPS and Fedex. Customers can shop online using credit card, debit card, net banking and Paypal.
About Exhibition
The exhibition will be open from 7th to 15th September, 2019. The timings are 10 am to 8 pm and it will take place at Sarangi, 138 Luz Church Road (opp. Alwarpet Anjaneyar Temple), Mylapore, Chennai 600004.