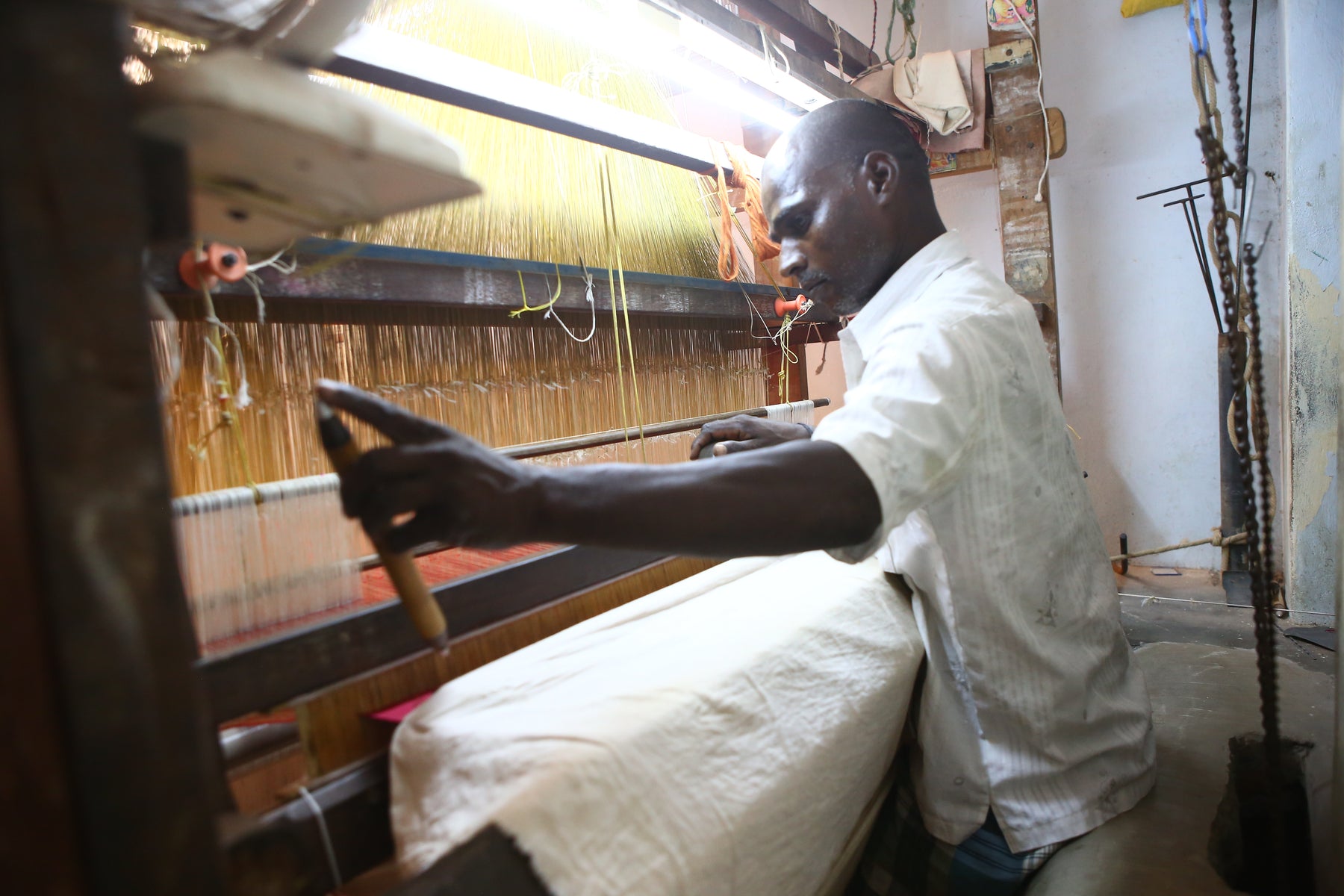 Shades Of Rainbow And Hearts
The streets of Kanchipuram are the womb to flawless Kanchipuram silk saris.
The paths leading to the weavers' adobe are woven with ethnicity, warm aura and shades of the rainbow. The alluring endearment in the weaver's heart is carefully interwoven with the mulberry silk to bridge a smile between you and this exclusive piece of art sitting in your wardrobe.
Sarangi, the house of handwoven Kanjivaram Sarees, is a beautiful store in Chennai. Its Silk Saris are a perfect combination of Classic Motifs, Colours and Weaves.