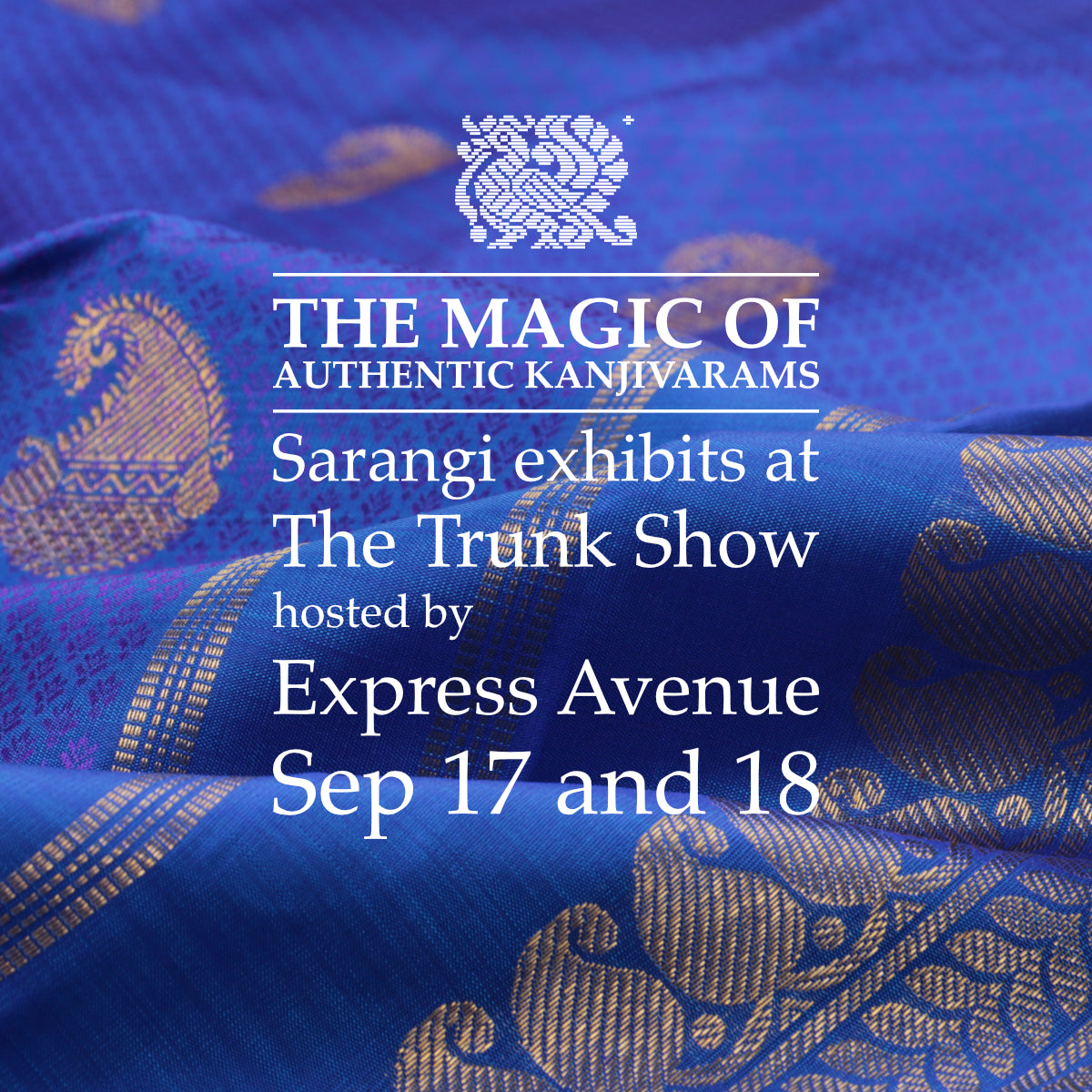 Sarangi Exhibits at the EA Trunk Show
Shop from a curated collection of festive Kanjivarams

Time
Monday, the 17th of September, and
Tuesday, the 18th of September, 2018
between 11 am and 9 pm at
Location
No. 2, Club House Road,
Mount Road,
Royapettah,
Chennai,
Tamil Nadu 600002
Details
Sarangi is exhibiting at the Trunk Show Diwali Edition hosted by Express Avenue Mall. In a one-of-a-kind premium trunk, The Trunk Show by Express Avenue will house handpicked exhibitors from across the country.
Visit us at Express Avenue and shop from a wide range of Kanjivaram and soft silk sarees, curated for four occasions - Bridal / Wedding, Festive, Evening and Boardroom wear.
Respond to our facebook event here 👉🏼 RSVP
Spread some Kanjivaram love ❤ share this news
 

with your friends in Chennai.