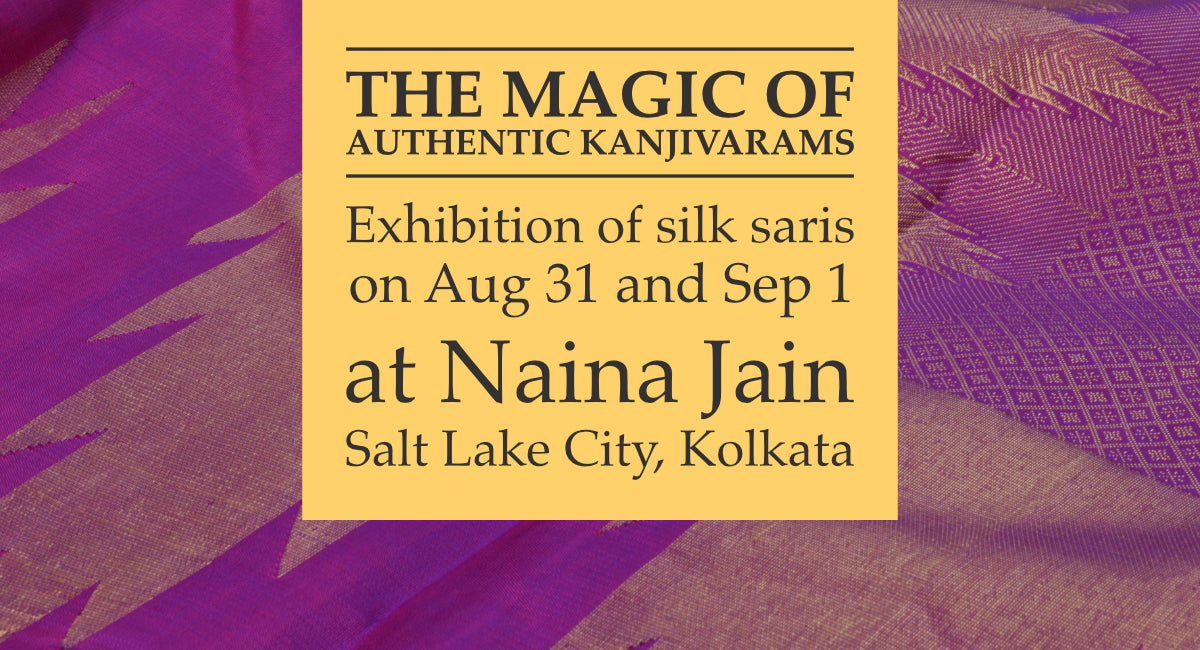 Sarangi exhibits at Kolkata
Kanjivaram aficionados of Kolkata – it's time to celebrate!
Sarangi presents an exhibition of handwoven silk saris in Kolkata!
on Friday, the 31st of August, and
Saturday, the 1st of September, 2011
between 11 am and 7 pm at
CD-297, Jain Niwas,
Salt Lake,
Kolkata,
West Bengal 700064
Spread some Kanjivaram love ❤ share this news with your friends in Kolkata.