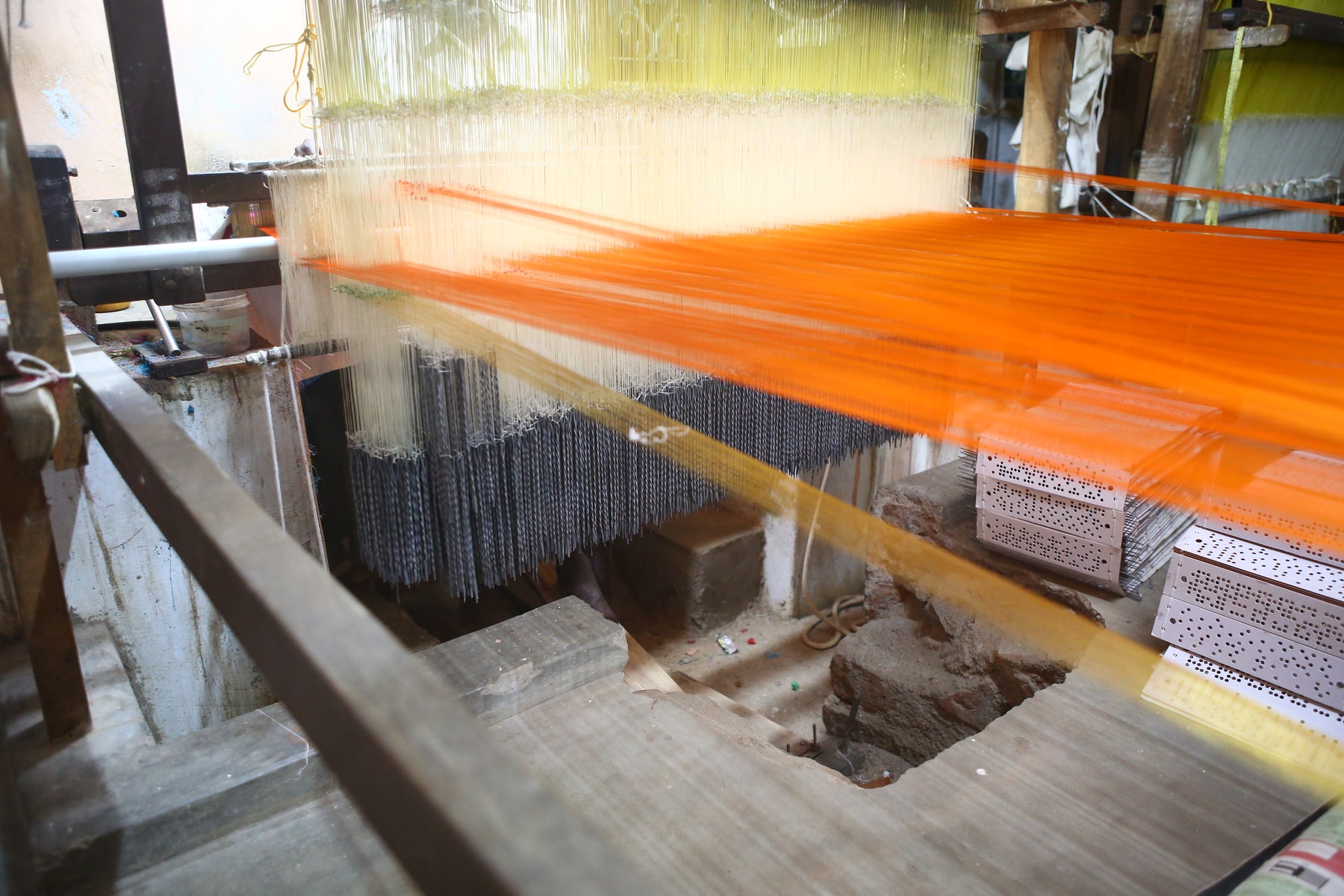 A Picture Is Worth a Thousand Words
"A picture is worth a thousand words." Here's a picture of a beautiful loom - a telling tale of the arduous journey of handloom weaving.
A lengthy chain of cards punched with holes in various patterns, is part of the jacquard loom. The cards with punched holes are a sequence of designs and patterns that will form the fabric in the chosen colour of threads. Orange, white and black will come together to take the patterns of the holes on the cards.
The loom is a symbol of creation and a sturdy structure that goes through constant clanks, endless movements and patiently creates each row of the patterns. Each telling a different story.